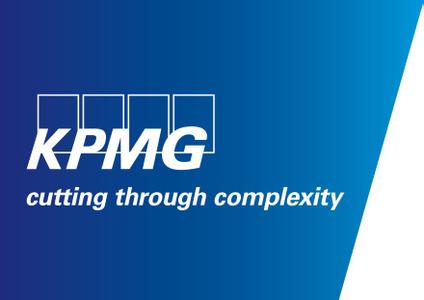 Senior executives at the audit firm KPMG East Africa are embroiled in boardroom wars that have spilled into the corridors of justice, pitting chief executive Josphat Mwaura against his predecessor Richard Boro Ndung'u.
(Josphat is a Certified Public Accountant (CPA – K) and member of the Institute of Certified Public Accountants of Kenya (ICPA – K) and also holds a Certificate in Macroeconomic Policy and Management from the John F. Kennedy School of Government at Harvard University. Currently, he is the Chief Executive Officer of KPMG East Africa and a member of the Senior Leadership of KPMG Africa. As the CEO of KPMG East Africa, he provides strategic leadership, oversight and accountability and represents the firm in the market place. Josphat has considerable experience in strategy and delivery of business performance services spanning over 20 years.)

In court documents seen by The EastAfrican, Mr Ndungu has sued the audit firm for expelling him as a partner for protesting how long an investigation into his role in a colleague's domestic dispute had taken.

"On Monday, October 3, 2016, I was advised by Mr Mwaura and a senior partner that they had commenced investigations touching on me based on an anonymous complaint. I was assured that the said investigations would be expeditious and would not last longer than two days," Mr Ndung'u says in his affidavit.

Mr Ndungu claims that KPMG intends to deny him his salary, benefits and bonuses and wants High Court judge Louis Onguto to issue a temporary order preserving his status as a member of KPMG East Africa and a partner in KPMG Kenya.
The court documents show that KPMG East Africa members met on January 13 and voted to expel Mr Ndung'u from the audit firm following investigations into the complaint.

The letter on the expulsion was handed to Mr Ndung'u on January 19, a day after KPMG issued a staff memo announcing that he would leave the firm in August this year to pursue other interests.

"The investigations cleared me of any wrongdoing but I am still being pushed out," Mr Ndung'u says.

Mr Ndungu says his protest at the duration of the investigation is what led to his expulsion, with the East Africa team accusing him of breaching complaint procedures.Mr Ndung'u served as KMPG East Africa chief executive officer between 2004 and 2008, before rising to be the head of tax. He joined the audit firm in April 1999 as a senior manager before being admitted as a partner in 2000.

KPMG was formed in 1987 with the merger of Peat Marwick International (PMI) and Klynveld Main Goerdeler (KMG) and their individual member firms. With a rich history, spanning three centuries, the organization's background can be traced through the names of its principal founding members - whose initials form the name KPMG.

In 1911, William Barclay Peat & Co. and Marwick Mitchell & Co. joined forces to form what would later be known as Peat Marwick International (PMI), a worldwide network of accounting and consulting firms.

In 1979, Klynveld joined forces with Deutsche Treuhand-Gesellschaft and the international professional services firm McLintock Main Lafrentz to form Klynveld Main Goerdeler (KMG).

In 1987, PMI and KMG and their member firms joined forces. Today, all member firms throughout the world carry the KPMG name exclusively or include it in their national firm names.

This event, KPMG aroused public concern once again. As the public,we wait the results of the investigation.