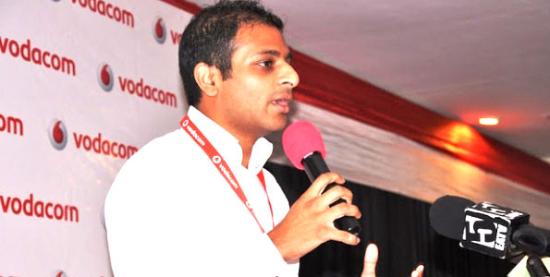 Photo by: the east african
Vodacom Tanzania Plc's initial public offering (IPO) has attracted over 40,000 Tanzanian investors, many of them first time participants in the capital market, the telco has said.
The IPO is set to be the largest in the history of the Dar es Salaam Stock Exchange.
"We look forward to a fruitful relationship with our new shareholders as we take Vodacom Tanzania forward into a new era as a public listed company. Vodacom has a proven track record as the leading telecom in Tanzania and it is fitting that we were the first to heed the call by the Government of Tanzania requiring licensed telco operators to list on the Dar es Salaam Stock Exchange," said Ian Ferrao, the firm's managing director.
Vodacom is scheduled to list on the DSE later this month.
The IPO, which was opened to local investors only, is targeted to raise $213 million, a 25 per cent stake.
Orbit Securities, Vodacom's lead advisor, said the IPO subscriber numbers will be made public once the Capital Markets and Securities Authority (CMSA) completes the verification exercise later this month.