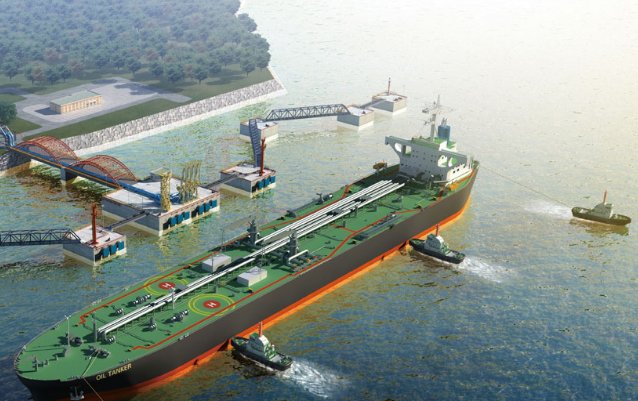 Image from Internet www.standardmedia.co.ke
The government has delayed plans to start crude oil production and exports until the government passes an amended law that includes setting out how revenues will be shared between national and county government and local communities.

The law is expected to be in place by late September, when a new senate and national assembly convene after August elections. Kenya announced plans last year to start small-scale production in June 2017, involving trucking about 2,000 barrels a day to the coast. The government said this was not expected to generate any profit.

"After consultation with the leadership of Turkana (county) and the community, we have decided that instead of having the project commence by this month, we will defer it until the bill which is pending before the Senate," Energy and Petroleum Cabinet Secretary Charles Keter told a news conference.

"So the one-month extension (is) until the next parliament - essentially August or September. We will do it before the end of the year, because it is a programme that will run until the pipeline is done." Kenya has an estimated 750 million barrels of recoverable reserves in onshore fields but no pipeline to take the waxy crude from the northwest to an export terminal on the east coast.

Africa Oil and Tullow Oil were 50-50 partners in blocks 10 BB and 13T where the discoveries were made. Africa Oil has since sold a 25-percent stake in those blocks to A.P. Moller-Maersk.

Keter said they expect to award a contract soon to a company that will carry out an environmental impact study and a front-end engineering and design (FEED) for a crude oil pipeline. "What we want right now, is to award for the environmental impact assessment and front-end engineering design, in preparation for the award for the construction of the pipeline. Anytime now, maybe by next month," he said.